We are committed to reaching, raising, and releasing a Gospel Army.
Welcome to Grace Church. We'd like to take some time to introduce ourselves.
Thank you for visiting.
To contact us, leave a message below!
Bruce Hunt - Lead Pastor / Connect Group Lead
My name is Bruce and I am a Pastor, leader, and learner. I am also a father to two great kids, Noah and Abigail, and a husband to a terrific woman, Kelly. More importantly than that, I am a child of the Living God striving to live a life pleasing to my Lord and Leader - Jesus!
After spending 15 years in Student ministry serving churches in Michigan, Pennsylvania, and Virginia, the Lord brought us back home to the Downriver Detroit community in May 2009 to become the Pastor of Grace Church in Allen Park, Michigan. which is a a part of the Reformed Church in America (RCA) family. Grace is an amazing place where we all can strive after Jesus, just the way we are. The Lord is doing amazing things at Grace and I invite you to come check us out on Sunday Mornings at 10:34 am.
I earned my Bachelor of Arts degree at William Tyndale College and my Master of Divinity degree at Rockbridge Seminary. I am currently working toward a Doctorate of Ministry.
I am a huge fan of the Detroit Red Wings, Michigan football, the Detroit Lions, and the Detroit Tigers. In my spare time, I like to read and hang out with my family.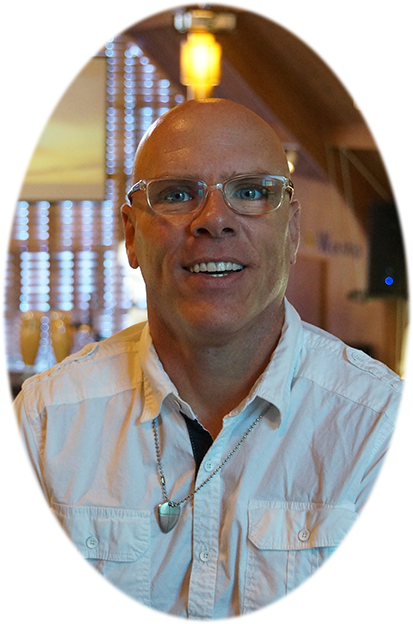 Andrew LaBo - Discipleship Pastor
Andrew LaBo has been attending Grace Church since 1996.
Andrew has been involved in many areas of ministry here at Grace Church and enjoys seeing lives impacted and changed by the
Good News of Jesus Christ.
Andy was installed as a commissioned pastor for the Reformed Church in America on January 5, 2020; he is focused on making disciples here at Grace.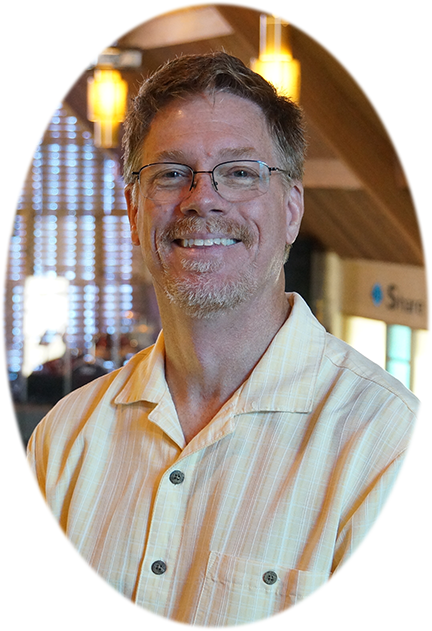 Ginny Bentley - Secretary / Discipleship Team Lead
I have attended Grace Church since I was 10 years old; I became a member at 16 and have seen lots of changes and new faces.
I am very excited to see the blessings that continue to be present in the people and ministries of Grace.
I graduated from Eastern Michigan University with a
Bachelor of Science degree Cum Laude. I have taught full-time and now devote my time to secretarial duties here at Grace.
I love reading, walking, traveling, and I am a big classic movie fan.
My favorite Bible passage, among many, is Psalm 34:8 "O taste and see that the LORD is good; happy are those who take refuge in him."
What do I like most about the Discipleship Classes team?
Their enthusiasm and willingness to teach our ongoing Discovery classes.
Being an educator, 30 years as a teacher of adults, I love our Discipleship team's Discovery Class program. It is exciting to see people process through the five classes and see the growth in their faith and walk as a Christian.
When I am not working the secretarial job you can usually find me trying to keep up my house and in my spare time indulging my hobbies of reading and jewelry making.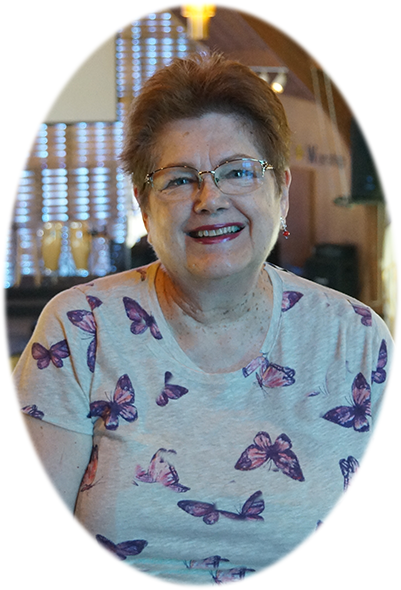 Ursula Davenport - Elder
I am a mom of one son who will be 26 years old this month, June 2018.
I've worked in the medical field for the past 25 years and I've watched God move in amazing ways.
I love to bake.
The best thing about being an elder is watching the Holy Spirit move in each member of the leadership and how that always seems to line up.
I love the friendship and relationships that are growing as a result of my position.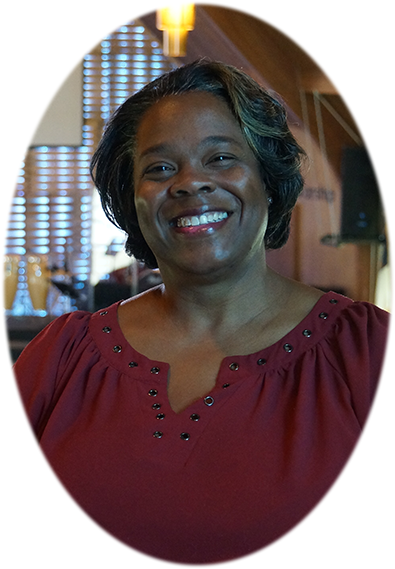 Cheryl Elliott - Elder
I married Walt in 1971.
We have 5 children and 10 grandchildren.
I have been part of the leadership team for the children's ministry for the last few years. I am the scheduling person for the children's ministry.
I have worked with children and teens since I became a Christian 42 years ago.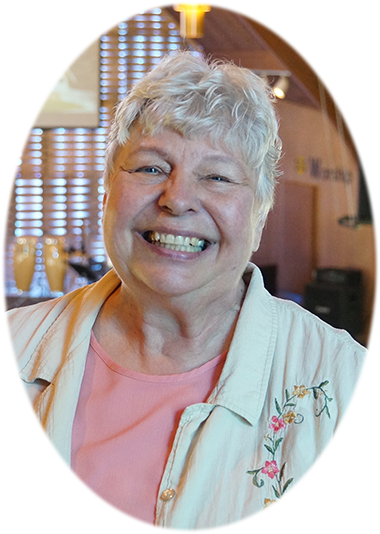 Jeff Dudlets - Vice President of Consistory
I am married to Brynn.
We have three amazing children.
Being an elder at Grace Church has given me a unique perspective.
Watching God work in people's lives has been an incredible experience.
I love watching Him work in the lives of those in our care.
But for you who fear my name,
the sun of righteousness shall rise with healing in its wings.
You shall go out leaping like calves from the stall.
Malachi 4:2 ESV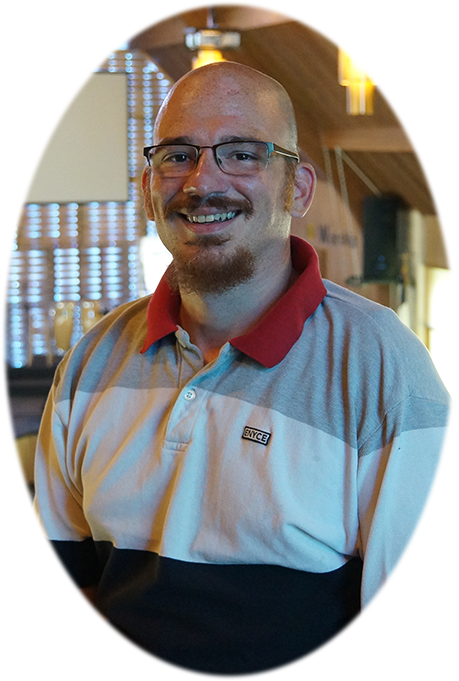 Grant Bonnema - Deacon / Clerk of Consistory 2020
I am originally from Minnesota and moved here to work for Ford Motor Company where I am an electrical engineer.
I serve with the worship team where I play bass guitar and work with many other behind-the-scenes logistics.
I am currently serving as clerk of consistory.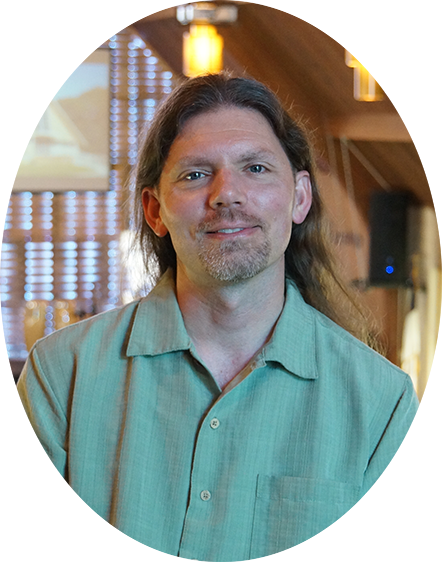 Mike Stetler - Deacon
Darrell Maddix - Deacon 2019 / Chairman
I married my beautiful wife Michelle in 2002.
We have four children.
I am an avid fan of reptiles and amphibians.
I started serving in tech in about 2012 and became the leader in 2015.
The thing that I like the best about serving on the Production Arts team is the global reach of electronic media and being on the cutting edge of implementing a social media presence for the Gospel.
As a deacon I look forward to using a passion of mine for our community. I enjoy construction and in this role I can help maintain and improve the building where we gather to worship together.
"He has told you, O man, what is good; and what does the Lord require of you but to do justice, and to love kindness, and to walk humbly with your God?"
‭‭Micah‬ ‭6:8‬ ‭ESV‬‬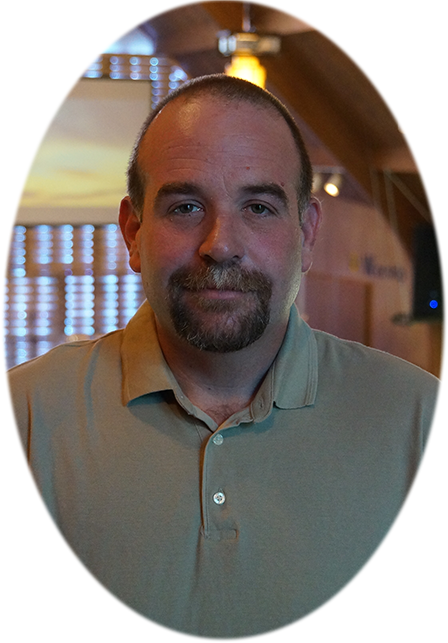 Eunice Low - Children and Worship
I was born and raised in Southern California although I have grown to love Michigan. My passion is for missions and I'm excited to see where God will lead Grace.
Favorite thing about your team: Our love and commitment for the children at Grace to help them grow in their faith and knowledge of God.
Hobbies: Sports, reading, camping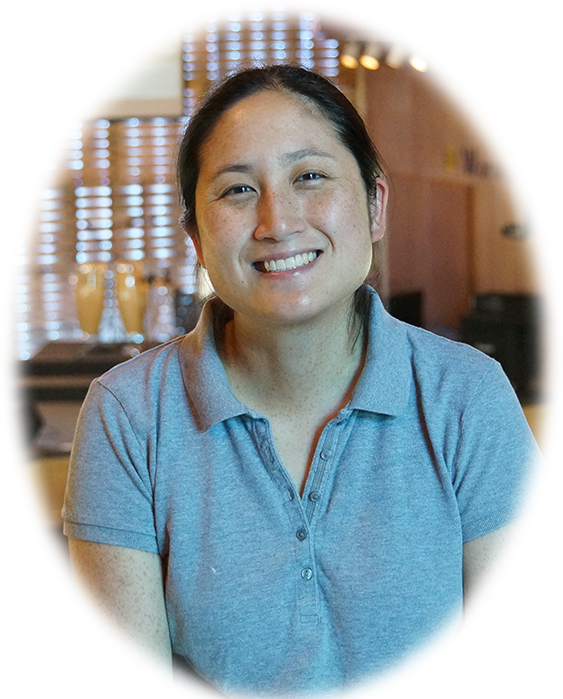 Bud Huizing - Food Pantry and Meals
Our Wednesday lunches are a great way to meet folks in the community and grab some groceries.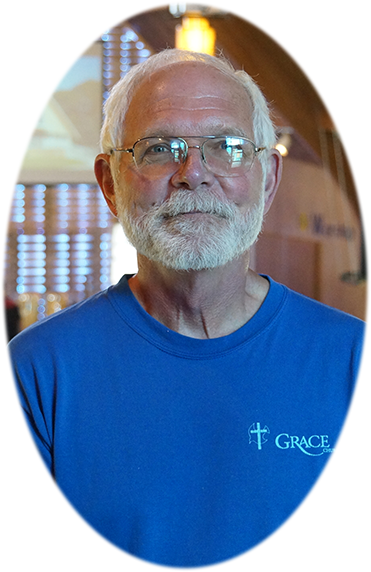 Richard Phillips - Men's Ministry
I read the Bible and Upper room each day.
I enjoy designing and building things, mostly in wood.
I talk and text with all who want to talk. I find peace in the arms of Jesus.
Lisa Phillips - Women's Ministry
I became a Christian when I was 25 years old and have served in the churches I have been blessed to be a member of. I have been married for 16 years to Richard. I have been blessed with a wonderful daughter, who is married and now I have 2 beautiful grand daughters. I enjoy knitting/crocheting, sewing, reading and camping. I especially love cooking on an open fire.
I serve as team leader for Women's ministry. We are a team of ladies who want to help other ladies become the women God has intended them to be. We encourage accountability, studying scripture, worship, prayer and fellowship. We achieve this by being part of a connect group, study for spiritual growth and maturity and fellowship through planned events.
The best part of working in this ministry is to see all our ladies become the woman, wife, mother, daughter, etc. that God has intended them to be. I love to see the spiritual growth take place and I love that I get to work with a great team of ladies who love God and serve
with a Christ-like heart.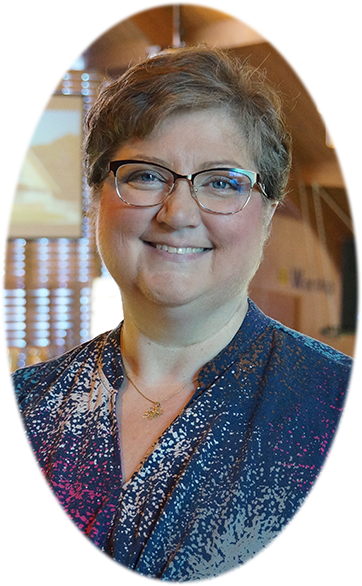 Laura LaBo - Worship Team / Set Free Ministries
Laura has been practicing Dental Hygiene with Dr. Ray in Taylor for almost 30 years. Being married to Andy for longer than that, they enjoy 3 grown children and have been blessed with one grandson so far. They look forward to their family increasing in numbers.
Laura enjoys hosting people in her home as well as playing the piano and bike riding.
Her favorite thing about the Set Free Ministry is coming alongside people and seeing the transformation that takes place during their freedom appointment. She encourages everyone to experience their own.
Laura has been working with the worship team for many years. She has served with as few as 3 people and as many as 25. Her favorite thing about serving in the worship team aside from ministering to people is recognizing God at work. Seeing how He knits thing together is the blessing that keeps her going.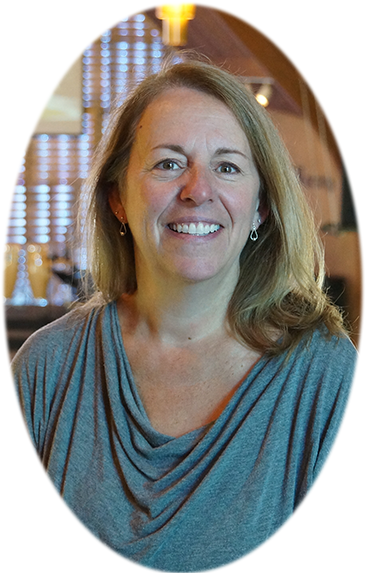 Kimberly Bosetti - Christmas Baskets
My husband, Dale, and I have been married for over 44 years. We have been blessed with 3 children and so far 4 grand daughters who are our world. I have been at Grace for over 20 years and served in many ways including consistory, Celebrate Recovery, community meals, first impressions team and Christmas Baskets.
The Christmas Basket ministry is one of my favorites. It lets us be the hands and feet of Jesus to our community. It's amazing how something as small as a food basket can bless a family in a HUGE way! I love my team and how well everyone works together. Although we are doing for others, the truth is that we are blessed just as much if not more.
I love spending time with my family, being outdoors, swimming in my pool and going on adventures.
Mary Stetler - Communion Team
Communion Team prepares the elements on Communion Sundays and completes clean up after the service.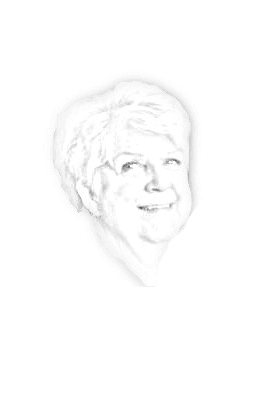 Michelle Glenzer - Drama Team
My name is Michelle Glenzer. I have been married to my wonderful husband, Robert, for close to 20 years. We have 2 handsome boys, Josh and Luke and a new baby girl Paisley. I was born in Michigan, but I moved around when I was younger and I have only lived back here for about 16 years, 15 of which I have lived in Allen Park. I stay at home most weekdays babysitting my beautiful niece, Genevieve, but I also teach Cooking/Baking at a homeschool group in Lincoln Park. God has used me in so many ways and am thankful for the changes He makes in me on a daily basis. I am a completely different person than I was before coming to Grace Church and it is because God has placed me in a place that I can thrive.
I have recently taken on leading the Drama Team and I am loving it. I had my acting debut in the Easter skit back in 2014, and caught the bug for sure! If you would have known me before I began coming to Grace Church you would have never guessed that I would enjoy being up on stage with all eyes on me. With the newly resurrected Drama Team and help from the Tech Team you should always expect some very fun and interesting supplements to the sermons.
In my free time I love to do arts, crafts, baking and I recently took up running. I have one 6k under my belt and am currently training for the 2018 Detroit Free Press Half Marathon. Here is another example of just how great God is and how much he has changed me… the girl once unable to run for even 10 seconds is about to complete a Half Marathon.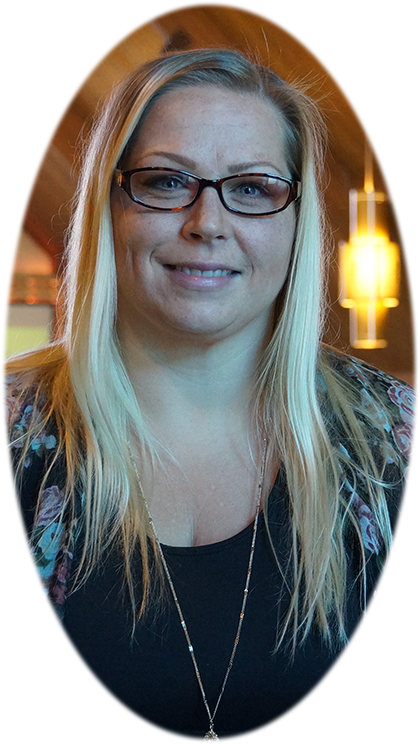 Alyson Wrase - Financial Team
I grew up at Grace Church. I started attending when I was 4 and became a member in my teens. I met my husband here and we've been married 14 years. We have two beautiful daughters. I have held many positions at Grace including youth group leader, wedding coordinator, deacon, elder, fellowship team leader and most recently leader of finance.
The world of finance in the church is always changing. I am constantly challenged and learning new things. God's movement in the finances of Grace cannot be denied. He has always provided and showed His faithfulness through the finances. My team is second to none, I am so thankful for them and blessed by them.
I love spending time with my family and friends, making cherished memories. My husband and daughters are my world. I'm a proud soccer mom who spends most of my non-working time with my kids and their various activities. I like to read. I love football. I love my Bible study groups and fellowship.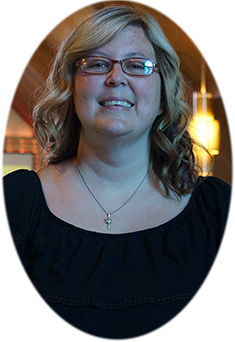 Rob Glenzer - First Impressions Ministry
Our First Impressions team is our welcoming team at Grace.
They help make coffee, help with parking and greet folks as they come into the church on Sunday mornings.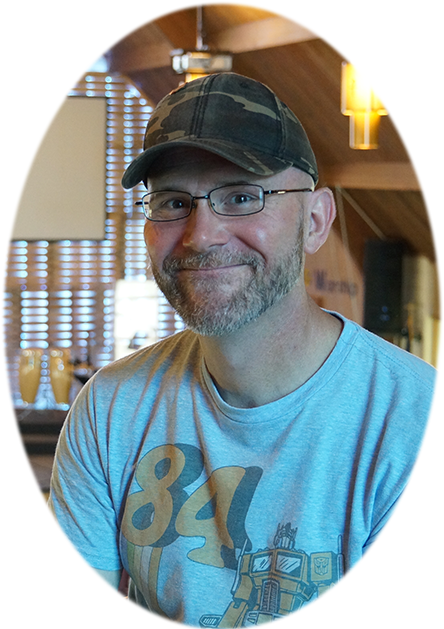 Chris Riley - Media Team
Hey! Chris here! In my free time you can catch me working on a video project, or doing photography with my wife Becca Riley! I enjoy The Office marathons and in my down time relaxing with friends and family.
So that in Everything, He might have the supremacy.